CHI Health Center Seating Chart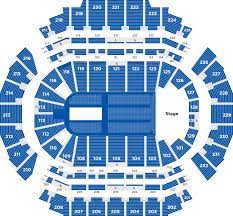 CHI Health Center is a multipurpose arena, which means seating capacity depends on the event arrangement. Below are the most common seating capacity depending on event.
18,320 (basketball)

17,100 (hockey)

18,975 (concert center-stage)

2,693 (Peter Kiewit Grand Ballroom)
The seating does include reserved ADA seating throughout the venue. Each seat can include up to 3 companion seats. All ADA seating is available at a variety of price ranges and are set up for convenient entry and exit from the venue, as well as to all restrooms and nearby concessions stands.
If you require ADA seating for a large group or need sudden change due to accident or life changes, please call the venue at 402.599.6818. If possible, call at least 2 weeks before your scheduled ticketed event as ADA seating may be offered on a first-come, first-served basis and may not be available if you wait too long.
If you have questions regarding the venue's policy for accessibility seating or any necessary accommodations, please call the venue at 402.341.1500 .
The attached photo is what you can expect from most event seating.
NOTE: CHI Health Center Omaha may put on events that require slightly different seating arrangements. When selecting your tickets, always check the specific seating chart map for your event.
Book your tickets today and find the best seats. Check out the CHI Health Center schedule to see all the latest announcements and upcoming events.
For policies and ticket guarantee information, please see the ticket information page.